How To Hack Wifi Password With Command Prompt Pdf
Windows 7 WiFi Command Cheatsheet > Blog. Useful Windows command lines to do with wireless. To display all wireless interfaces: netsh wlan show interfaces.
Get your wifi password from command prompt. Skip navigation Upload. How to Hack Wifi Password using Command Prompt 2016 (Working Way.
Download more for wifi hack in pdf click here. At the command prompt type.
Its really easy to hack admin password in XP, 1. Go to Start –> Run –> Type in CMD 2. How To Hack Admin Password Using Command Prompt?
How do can I hack a WiFi password using CMD in Windows 8.1? How do I hack a WiFi password using Windows 8.1? Hack wifi using command prompt. Open command prompt from where it is Banned Open up Command Prompt. Home Android command prompt Create Wifi HotSpot Using cmd notepad Notepad Tricks CREATE WI-FI HOTSPOT USING CMD. Hack Password of Any RAR / ZIP File.
Wi-Fi Password Dump tool is not hacking or cracking tool as it can only help you to recover your lost Wi-Fi. Make sure you launch your command-prompt.
Hack Wi. Fi password using cmd with 5 easy steps: : Tech- Files. Share the post . You can experiment these trick with your neighbors or friends. But you can still try this crack with wifi having old modems or routers. Also, read. You will find steps to use Net.
Cut, a very popular and free cracking software used to cut Internet connection of users by ARP spoofing hack. It. This trick will work with most of the wifi devices that have old hardware( modems and routers). For general knowledge, there are two types of wifi keys WEP and WPA. Both are explained below. It is also the oldest and most popular key and was added in 1. WEP uses 1. 28 bit and 2.
With the help of this tutorial, you can easily get into 1. Hack Wi. Fi password using CMD. It uses the 2. 56- bit encryption model and is tough to hack. WAP2 is an updated version of WAP and was introduced in 2. Since then it has replaced WAP and is now been used mostly in offices and colleges worldwide. Below are some steps to hack wifi password using cmd.
Follow them carefully and you might get one of your neighbors passwords. You have to be careful of so many steps. Otherwise, you might even get caught. For easy and secure hacking, one should use the. Cmd is one of the most used features of Windows that gives you access to almost everything on a system. If used properly, you can even get inside other remote systems.
To know more about cmd hacking check out our articles here. Steps to Hack Wifi password using cmd: 1: Open command prompt by going to start and click on run command or enter windows+r, then type cmd and hit Enter. In command prompt window, typenetsh wlan show network mode=bssidhack wifi password using cmd. This command will show all the available Wi. Fi network in your area.
This is the last step. You can check them here. Also, note that these tutorials are for educational purpose only. To download Wi. Fi hacking softwares, head to the download section. Must Read: 5 Tools for Hacking wireless networks that can Actually Hack.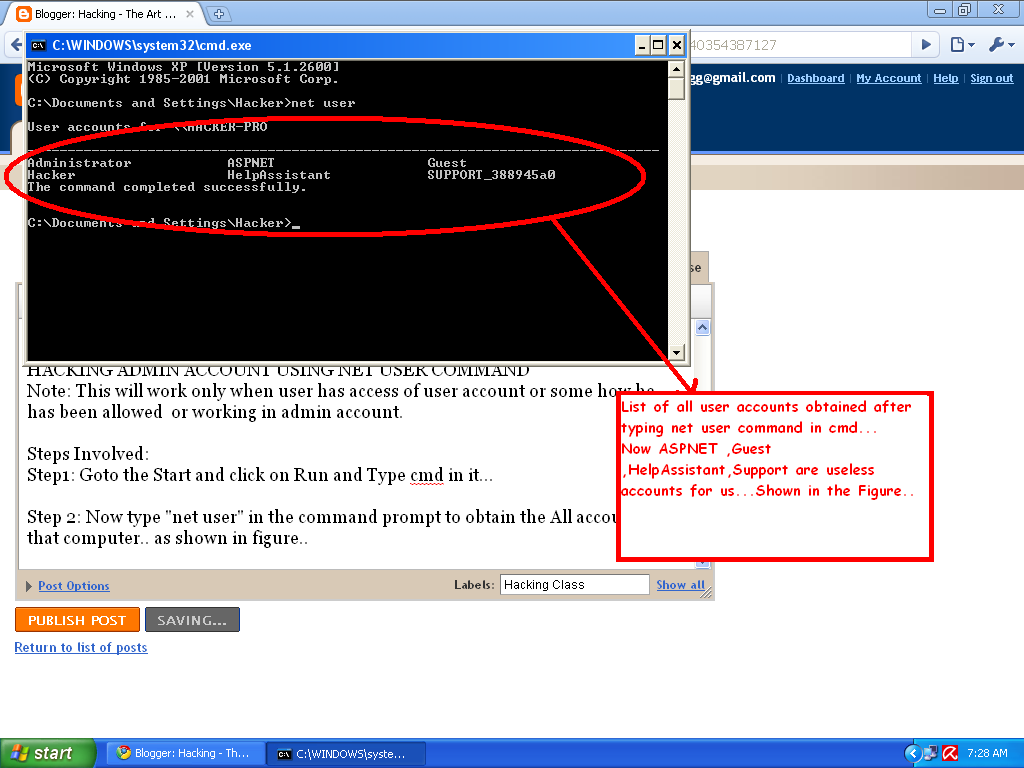 Want to know more about command prompt hacks, visit here. You can also browse our other easy hacking tutorials here.
You can download the paper by clicking the button above.
Crack WPA and WPA Passwords. This tutorial will show you how to crack WPA2 and WPA secured wireless networks. Please note that this is not the Reaver attack. If you want to crack WPA/WPA2 using Reaver then read this post.
The process is done by airmon- ng suite. Many steps are same for WEP cracking and WPA/WPA2 as well. NOTE: This tutorial is for Educational Purposes Only! What You'll Need. For this you will require all the basic things like a computer, spare time, etc.
But important things are as follows: Back. Track OS. Backtrack is a bootable Linux distribution with lots of pen- testing tools and is almost needed for all my tutorials. So, if you have not installed it please read this article on how to install it.
A compatible wireless network adapter. If you are live booting Back. Track then the internal adapter will work but I recommend an external wireless adapter. Let's Get Started. Step 1: Boot into Back. Track. You can use any method to boot into backtrack; like from live cd, VMware, dual boot, etc.
So, just boot it first into the GUI mode and open up a new console(command line) which is in the taskbar. Step 2: Gather Information.
Before launching the attack you need to know about your wireless network interface name, make your wireless card is in monitor mode. Then get the BSSID ( it is the series of unique letters and number of a particular router) of the access point. So let us do all these things. First lets find your wireless card.
Inside terminal or console, type: airmon- ng. Press Enter and there you should see a list of interface names of different devices. There should be a wireless device in that list you you have connected it to Back.
Track. Probably it may be wlan. WPA2 and WPA Wi. Fi password.
Enable monitor mode. Supposing your wireless card interface name as wlan. This code will create a new monitor mode interface mon. WPA2 and WPA Wi. Fi password. Search the BSSID and channel of the Access Point (router) you want to crack. Now let us find the information. For this type the following and press Enterairodump- ng mon.
WPA2 and WPA Wi. Fi password. Then you will see a list of Wireless Networks available around you and please keep note of the BSSID and channel of the ESSID (wireless network) you want to crack. Please note that the less the number is in the PWR column the close you are to the router; example mine is (- 4. When you find it hit CTrl+C to stop it scanning and enter the following: airodump- ng - -bssid (AP BSSID address) - c (chaneel no) - w (file name you want to save with) (monitor interface. So, in my case it will beairodump- ng - -bssid 5. E6: FC: E0: AC: FC - c 1 - w WPAcrack mon.
Then the screen will look like this: hack WPA2 and WPA Wi. Fi passwordhack WPA2 and WPA Wi. Fi password. Step 3: Let's Get Cracking. Now, its time to capture a 4- way handshake so that we can use it to get the plain password of the network. Here is a little tricky part, if there is a client connected to the network then there will a mac address listed in the "station column" like in the screenshot below and if not then you will have to wait for someone to connect it to get 4- way handshake.
You will get the handshake if anyone tries to connect to that network. But, if there is someone is connected on the network then you can deauthenticate him so that he will try to reconnect and you will be able to get the handshake. To deauthenticate him enter the following code in new console. But, before take note of the Mac Address of the station.
BSSID of the network) - c (MAC address of the client) - 0 2. In the image I have send 0 packets which is unlimited but it is better you send few packets and only and if you don't get the handshake you can hit Ctrl+C to stop the process and redo it again. E6: FC: E0: AC: FC - c 9. C: 4. E: 3. 6: 4. E: F5: F0 - 0 2. 0 mon. WPA2 and WPA Wi. Fi password.
Command Prompt Hacking.
Get a WIFI Password from CMD in just two steps. Today I came past a neat little trick, that how you get the WIFI password through CMD i. Computer companies/School- College Networks always disable the Network & Sharing center so that you can't look into the properties of a connection and get the password from the properties. But I have a solution to that. Let's get onto it. So, first start CMD. Most of the time CMD is built- in on the computer.
If it isn't, then you can open the CMD with the help of notepad by just typing this command. Step 1: Open up Notepad.
Step 2: Type Command. Step 3: Click Save As.
Step 4: Select All files and save the file as CMD. BAT.! Don't forget to save it as . Opened up CMD? Now let's go and try to get the password. Step 1: Check what connection the computer is connected to and keep it in mind or write it down. You'll need it. Step 2: Now type netsh wlan show profiles in your CMD window to show a list of connections the computer has ever connected to.
Obviously the connection of the computer is in that list. Absolutely Free Mp3 Ringtone Download Hindi here. So Here's Mine is "Chetansoni" which is generally known as BSSID in unix/linux. Step 3: Now type the command netsh wlan show profiles .
It will show all the information about the network and the network key. As you see, there's a whole list of information about the network from where you are connected.
Behind Key Content is the key to Wi. Fi connection, which in my case is ********(lol). Troubleshooting and known problems. Wlansvc service: Sometimes, users don't have the wlansvc started. When you do not have the service started, it will show as The Wireless Auto. Config service is not running. You can fix this by giving the command net start wlansvc.
This will start the service. CMD on non admin accounts: If the current profile you're using is not administrator, the command will not work. You'll have to start an elevated version of the Command Prompt in order for it to work.
And after all, make sure your spelling is right and That you include the key=clear. Too many people have been asking why it won't work while they did not add the last part of the command.
If you do not include it, the key will be shown as present.